Today, come and visit the Natural Robotics Lab of the University of Sheffield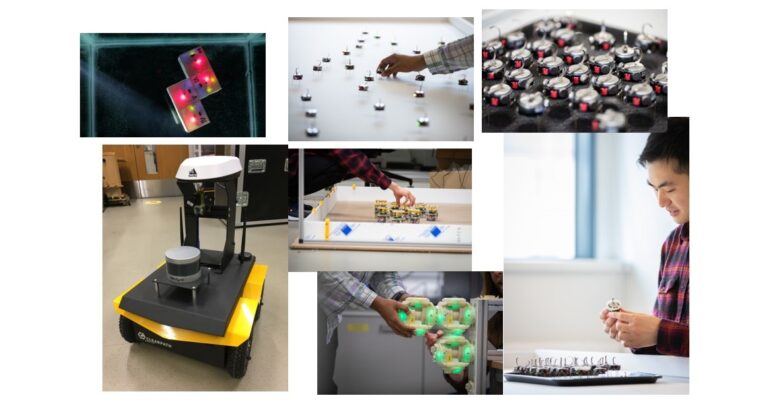 From the left to the right: MHP-modular robot, kilobots in the arena, close-up image of a group of kilobots, Jackal-rover, pi-puck-mobile robot, HyMod-modular robot, Genki Miyauchi (research associate) preparing the Kilobots for an experiment.
The Natural Robotics Lab (NRL) of the University of Sheffield is at the heart of Sheffield Robotics, providing outstanding facilities including one of Europe's largest swarms of robots, the Kilobots.
Further equipment includes a swarm of ROS-compatible pi-pucks and Jackal rovers, and various modular reconfigurable robotic platforms for operations in land, water and microgravity environments.
NRL students, staff, and robots are part of a vibrant research community that brings together scientists and practitioners from engineering, computer science, psychology and other disciplines.
They collectively create novel ways to enable swarms of robots to work effectively with humans.
For more information, check out the website of the team: https://www.sheffield.ac.uk/naturalrobotics