networking, constrained AI, swarm programming
The project brings together nine partners: Inria (France, coordinator), Analog Devices (Ireland), IMEC (Belgium), Ingeniarius (Portugal), KU Leuven (Belgium), Siemens (Germany), Siemens (Austria), the University of Sheffield (United Kingdom) and Wattson Elements (France). It runs from January 2023 to April 2026.
The ambition of OpenSwarm is to enable novel, future energy-aware swarms of collaborative smart nodes with wide range benefits for the environment, industries, and society.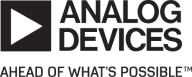 This project has received funding from the European Union's Horizon Europe Framework Programme under Grant Agreement No. 101093046.