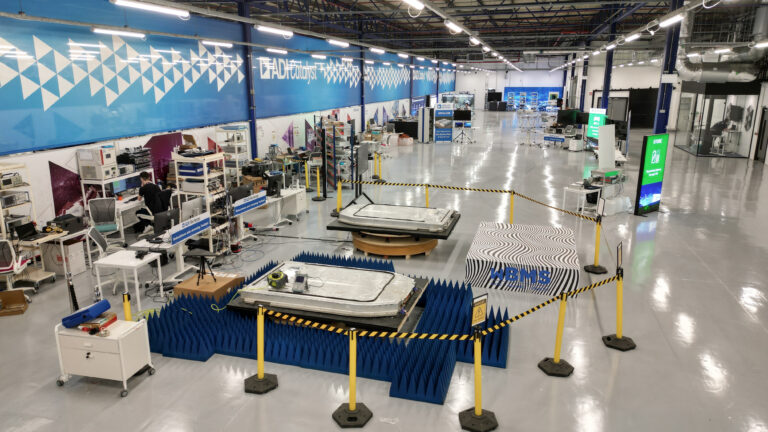 Collaborations and ecosystems of experts are the key to success in today's complex technology world. ADI Catalyst is an R&D environment with a focus on forming stronger collaborative partnerships, exchanging ideas, creating living labs, and developing breakthrough solutions. ADI Catalyst is a collaboration hub for customers looking to get to market faster, generate revenue more efficiently, and strengthen and evolve their ecosystem. 
As part of the OpenSwarm project ADI Catalyst will be hosting a 1,000 DotBot testbed, allowing the OpenSwarm code base to be verified across a range of functional tests and scenarios. ADI is also looking forward to hosting an All-Hands meeting of the consortium in our state-of-the-art collaboration facilities.  Finally, when the OpenSwarm team are ready to share the ecosystem of tools developed through the project, ADI Catalyst will host a 2 day hackathon through which we can disseminate our learnings and hopefully inspire attendees towards further scientific research around truly collaborative smart nodes.
Each of these very different activities will be hosted in our 100,000 sq-ft facility, taking advantage of our living labs, configurable spaces, meeting pods, whiteboards and stand-up auditorium. ADI Catalyst really is a place where we really can collaborate, connect and co-create. 
https://www.analog.com/en/about-adi/incubators/catalyst.html