Concertation and consultation on computing continuum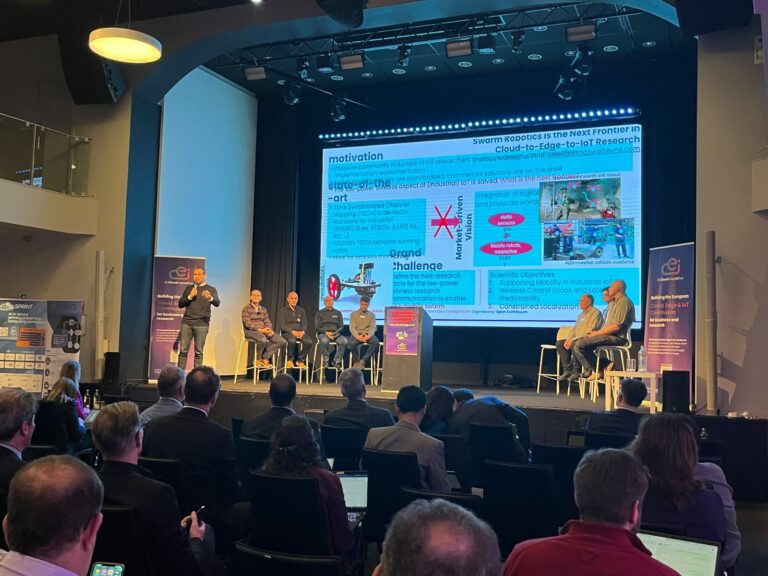 Photo Inria / Clotilde Monnet

The Concertation on Computing continuum, organized by EUCloudEdgeIoT, took place in Bruxelles the 10 and 11 May.
From the OpenSwarm project, Thomas Watteyne, coordinator, and Clotilde Monnet, project manager, attended the event.
Some insights in the program of the two days:
– As part of the pitch session showcasing the latest developments in the world of cloud, edge and IoT, Thomas gave a pitch on OpenSwarm.
– Presentation of a pull-up
poster of the project and answering of participant's questions.
– In the context of the Call for Expressions of Interest launched by the European Commission on the future of the European Research in the area of Cloud-to-Edge-to-IoT, Thomas presented his visionary perspective: "Swarm robotics is the Next Frontier in Cloud-to-Edge-to-IoT Research".